Medical & Health Care Equipment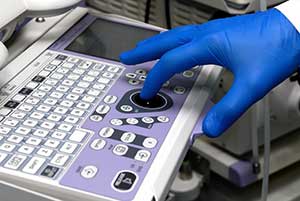 Membrane switch assemblies in medical environments are often exposed to mold, mildew, and bacteria, as well as cleaning agents designed to prevent these microbes.
Pannam now manufactures and designs membrane switches using a textured polyester overlay film incorporating Microban® antimicrobial product protection into the texture. This film has been extensively tested and proven to inhibit the growth of a wide range of mold, bacteria and mildew that can cause odors, stains and degradation of the membrane switch surface.
Pannam's custom user-interface assemblies are an ideal solution for:
Hospital Bed Controls
Infusion Pumps
Patient Monitoring Equipment
CT Scanning Equipment
X-Ray Equipment
MRI Equipment
Ultrasound Eqipment
Nuclear Imaging Equipment
Dialysis Equipment
Drug Delivery Equipment
Blood Analyzing Equipment
Set your equipment apart from the competition.
Contact Pannam now regarding your membrane switch assembly project.
Visit our Product Gallery to learn more about the various constructions and product features we can offer, and learn how Pannam can customize your membrane switch assembly to meet and exceed your unique application requirements.