Diagnostic, Detection and
Measurement Instrument Controls
Durability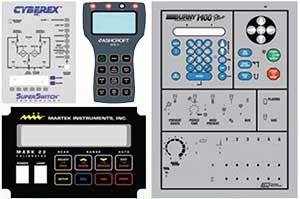 Pannam supplies a diverse range of diagnostic, detection and measurement instrumentation, including membrane switch assemblies used in laboratory as well as harsh outdoor applications.
Graphic Overlays
Our graphic overlays are printed on state of the art digital printing presses. We can print more for less by eliminating the expense of films and screens used in the conventional screen-printing process. Our digital printing capability enables you to incorporate creative graphics, design, and branding imagery into your keypad overlays.
Set your equipment apart from the competition.
Contact Pannam now regarding your membrane switch assembly project.
Visit our Product Gallery to learn more about the various constructions and product features we can offer, and learn how Pannam can customize your membrane switch assembly to meet and exceed your unique application requirements.