While most engineers concern themselves only with the behavior of materials, machines, and the environment as they are affected by physical laws, user interface engineers also must consider the behavior of humans as they interact with materials, machines, and the environment. The human-machine interaction is becoming an increasingly important aspect of the industrial field, as technology permeates every avenue of life. Thus, user interface engineers are responsible for making sure people can interact with technology-driven products in an effective manner.
Hundreds of companies are producing tools, products, software, and applications to make user interface engineers' jobs more manageable. The technology, however, must work for the engineer in order to be effective, and we have searched for the top UI tools that do just that. User interface engineers cannot afford to get bogged down with the technology or the processes involved in building cost-effective products that meet users' needs and expectations.
We have chosen tools for their ability to streamline the user interface engineers' workflow, to allow the engineers to control the objects and connect the code quickly and easily, to promote collaboration among UI engineering team members, to deliver better prototypes that reduce production costs, and to create more realistic models and simulations. We also have included some of the most robust CAD programs that allow for comprehensive 3D design, documentation, and simulation by UI engineers. Our top 25 UI tools for user interface engineers are listed here, in no particular order.
This guide was developed by Pannam Imaging, membrane switch technologies


Altium Limited, a software company providing PC-based electronics design software for engineers, offers Atmel Qtouch. With Atmel QTouch, UI engineers use the Altium Designer's platform-based data model to link all aspects of electronics product design into one process and in a single application.
Key Features:
Easily add touch buttons, sliders and wheels to schematics and PCB layout
The fastest touch development solution on the market
Select and place from a range of configurable component types
Configure your touch component and change the type as required
Customize parameters
Initiate and control the ECO process
Reconfigure at any time and sync between SCH and PCB
Cost: Contact for a quote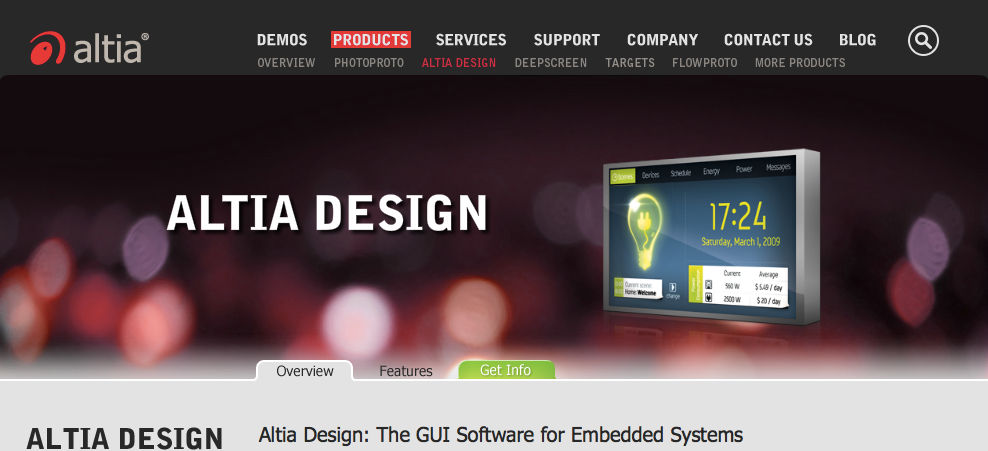 Altia Design, "the centerpiece of Altia's tool-chain," is a detailed, completely functional, fully integrated interface that engineers turn into deployable code. With Altia Design, UI engineers also completely control custom objects and then connect to application code or simulations.
Key Features:
Describe animation, stimulus and behavior without programming
Easily implement and verify product specifications and changes
Can start with PhotoProto output, static images, pre-built Altia library components, or build from scratch
Altia Design output has several uses, including a fully functional, interactive stand-alone virtual prototype, front-end to a simulation model, software GUI connected to application code, and more
Cost: Contact for a quote
3. Nucleus Add-on for the Qt Framework
@MentorEmbedded

For UI engineers looking for an open source solution for creating rich UIs based on the open source Qt Project, Nucleus Add-on for the Qt application framework is a smart choice. According to Mentor Graphics, "the Nucleus port of the Qt framework provides access to widely deployed technology, cross-platform support, and access to a large development community of more than 450,000 developers in over 70 countries."
Key Features:
An integrated UI development tool
Support for key Qt library modules
Host based UI development and simulations
A footprint management tool
System Level Trace and Analysis Visualization
Cost: Contact for a quote

GrabCAD is known for its role as a leader in the Open Engineering movement, and it aims to help engineers speed up the process of getting products to the market by enabling collaborative product development. Specifically, GrabCAD Workbench allows teams on any CAD system to sync local CAD files to cloud projects, track versions, and lock files to prevent conflicts. For UI engineers working in teams, GrabCAD Workbench is a must-have collaboration tool.
Key Features:
Full set of file management and collaboration tools
User-controlled desktop sync
Download as neutral format
Works inside your CAD system
Revision management
Markup and communication tools
Data security
Mobile application
Cost: FREE 14-day Pro plan trial
Pro: $59/user/month paid annually, or $70/user/month paid monthly – ideal for mid-sized companies or small teams, unlimited project limit, 25GB online storage, file size limit 2GB/file
Enterprise: $89/user/month paid annually, or $107/user/month paid monthly – ideal for larger companies with more complex IT or administrative requirements, unlimited project limit, unlimited online storage, file size limit 5GB/file
Pilot package: Contact for quote – dedicated expert to kickstart your project, structured onboarding process customized to your needs, regular reviews to ensure success
5. Autodesk Inventor
@InventorTips
Autodesk Inventor, 3D CAD software, provides easy-to-use tools for 3D design, documentation, and product simulation. UI engineers can design and validate products with Inventor's Digital Prototyping to deliver better products, reduce development costs, and get to market more quickly.
Features:
Freeform modeling shape creation
Large assembly design
Sketch constraint control
Layout and system design
Flexible sketching tools
BIM compatibility
Manufacturing and design documentation
Data management
Cost: 
Inventor 2015: Contact for a quote
Inventor Professional 2015: Perpetual license – $8,390
Factory Design Suite Ultimate 2015: Contact for a quote
Product Design Suite Ultimate 2015: Contact for a quote


Based on the 3DEXPERIENCE platform, CATIA offers "a unique Digital Product Experience" for users. CATIA 3D Master is 3D CAD design software that allows UI engineers to focus on sustainable development.
Key Features:
Industrial design, Class-A, advanced surface modeling
Reduces the time to perform 3D modeling changes
A unified, integrated approach to systems engineering
Design, collaborate, simulate, and validate model-based embedded stems applications across multi-disciplinary teams
Cost: Contact for a quote

SketchUp Pro is the choice of hundreds of thousands of professionals who need an all-purpose solution to complicated, expensive CAD software. UI engineers appreciate SketchUp Pro's range of tools that span the simplest to most complex of tasks.
Key Features:
Accurate measurements
Copying and arrays
Edges and faces
Innovative, do-everything Follow Me tool
Inferencing
Push/pull
Solid tools
Cost:
SketchUp Pro 2015: $590 – non-expiring license for SketchUp Pro and LayOut
Corporate purchasing: contact for a quote suitable for enterprise or network license purchases
8. Kompas-3D

UI engineers choose KOMPAS-3D when looking for a flexible 3D modeling system to create models using several methods, including bottom-up modeling using finished components, top-down modeling by designing components to match specific designs, modeling based on layout drawings, or a combination of these modeling methods. The result is an editable associative model.
Key Features:
Supports all capabilities of 3D solids and surface modeling
Associative settings for element parameters
Advanced surface and shape modeling
Component modeling with assemblies, with relative positioning of parts in assemblies
Cost: Contact for a quote

After a five-year development period geared toward removing workflow bottlenecks and working to make Rhino faster and capable of handling much larger models and project teams, Rhino 5 is available as "the most stable version ever." With more than 3,500 enhancements and 40,000 pre-release users, Rhino 5 is a popular choice among UI engineers.
Key Features:
New tools for editing and object creation
Hundreds of new and enhanced editing commands
Dozens of refinements to existing modeling tools with new commands and new lightweight extrusion objects
Enhanced support for large point clouds and plug-ins such as RhinoTerrain
Cost: All prices are for a single user; use The Zoo to share licenses free of charge
Rhino/Flamingo/Penguin/Bongo Bundle: $1695
Rhino/Flamingo Bundle: $1295
Rhino/Brazil Bundle: $1495
Full Rhino 5 for Windows: $995
Upgrade from any version Rhino 5 for Windows: $495
10. IronCAD
@IronCADTeam
IronCAD, "the leading provider of Innovative Design Collaboration Solutions," strives to provide productivity and design freedom for all of its users, including UI engineers. IronCAD is a popular choice for engineers facing tight deadlines and expecting high levels of unanticipated changes because "it provides a revolutionary replacement to today's history-based parametric-only systems."
Key Features:
Seamlessly integrated design tools that are intuitive and user friendly
Innovative and structured design
Model data exchange
Customer communication tools include photorealistic rendering, 3D/2D PDF, web publishing of models, and a standalone 3D viewer
Design validation
Cost: Contact for a quote
11. TurboCAD
@imsidesign

TurboCAD offers a wide selection of CAD solutions perfect for UI engineers, including TurboCAD Windows products and TurboCAD Macintosh products. TurboCAD Pro Platinum is the premium, professional CAD package. TurboCAD Pro Platinum includes all of the technology for drafting, detailing, modeling, rendering, and extensive file sharing, plus advanced tools for design, making it a top choice for enterprises that promote collaboration among its engineering team members.
Key Features:
More than 30 new features and major improvements to every area of the program
Extract custom data from property sets and/or custom properties and export to the newly supported IFC format
Faster drafting and detailing with new Auto-Shapes, Arrow Tools, and more
3D modeling with ACIS R24 3D solid modeling engine
More ways to share work with the latest AutoCAD DXF/DWG file filters, new SketchUP 2013 SKP filters, and new IFC export
Cost: 
TurboCAD Pro Platinum 21 Download or DVD: $1695
TurboCAD Pro Platinum Annual Subscription: $499
Upgrade from TurboCAD or TurboCAD Pro Platinum version 20: $299.99
Upgrade from TurboCAD or TurboCAD Pro Platinum version 19: $399.99
Upgrade from TurboCAD or TurboCAD Pro Platinum version 18: $499.99
Legacy Upgrade (TurboCAD Pro or Platinum version 17-12): $799.99
12. Patran
@MSCSoftware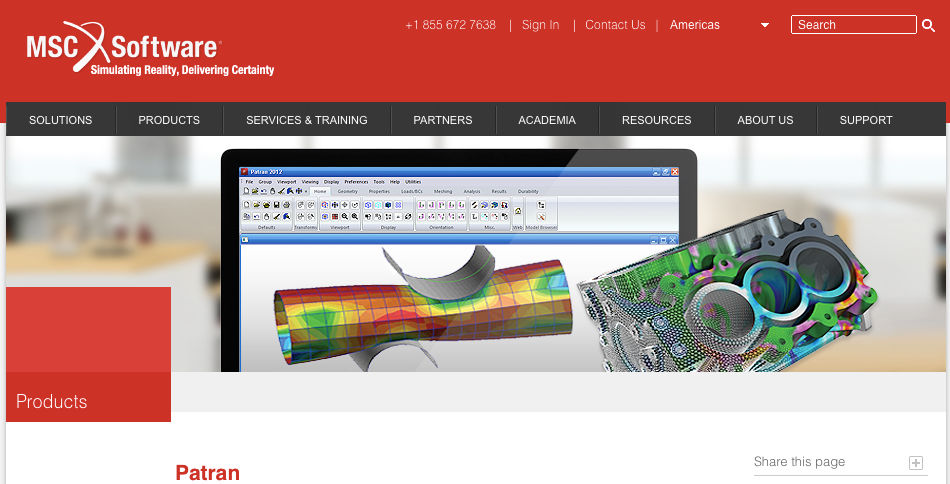 Patran is "the world's most widely used pre/post-processing software for Finite Element Analysis (FEA), providing solid modeling, meshing, analysis setup and post-processing for multiple solvers including MSC Nastran, Marc, Abaqus, LS-DYNA, ANSYS, and Pam-Crash." Patran's complete FEA modeling solution ensures that UI engineers' virtual prototypes provide fast results for evaluating product performance against requirements and optimizing designs.
Key Features:
Direct access of CAD geometry
Advanced geometry creation, editing and feature recognition
Support for multiple FEA solvers
Post-processing and reporting tools for easy results evaluation
Patran command language
Cost: Contact for a quote
13. MapleSim
@maplesoft

MapleSim is an advanced system-level modeling solution that "applies modern techniques to reduce development time, provide greater insight into system behavior, and produce fast, high-fidelity simulations." With MapleSim, UI engineers are able to build even the most sophisticated of systems while still minimizing development time and costs.
Key Features:
Powerful symbolic and numeric math engine
Multidomain modeling with built-in components
Drag-and-drop physical modeling environment
Equation-based custom components
Integration with your toolchain
Units management
Automated knowledge capture
Cost: Contact for a quote

KeyCreator Direct CAD is a popular choice among UI engineers who want a flexible way to quickly create, change, analyze, or communicate a mechanical part or design. A comprehensive Direct CAD software, KeyCreator allows users to "master your geometry."
Key Features:
Modify nearly any geometry
Never experience rebuilding errors; create geometry in real time
Compare CAD models to identify and organize IS/WAS design changes and communicate findings via automated PDF reporting
Export CAD files in multiple formats
Import CAD models from other software packages and make edits directly to the geometry
Cost: Contact for a quote

SolidFace Professional, a 2D/3D parametric historic constructive CAD modeler, also allows UI engineers and other users to complete project creation entirely in 2D. Because SolidFace is the result of Parasolid Siemens 3D modeler core and 15 years of UniCAD 2D/3D development, it has powerful detailing, solid modeling, assembly, and parameterization capabilities.
Key Features:
Part module – Automatically creates parametric reference for modeling features that can be edited simply and interactively
Assembly module – Build assemblies using modeled parts and subassemblies
Drawing module – Insert parts and assemblies into the drawing module to generate automatic orthographic, sections and details views
3D direct modeling
2D/3D movement simulation
Cost: 
SolidFace Drawing 2D Lifetime License: $399 – complete 2D module, 1 year online support, unlimited free updates, free 2D tutorials, 1 year free webinar access, 30% discount on 1+ year live training
SolidFace Professional Renewal: $399 – 12-18 months, 1 year online support, unlimited free updates, complete list bug fixes, new modules added, new features
SolidFace Professional 2D/3D Lifetime License: $999 – 1 year online support, unlimited free updates, free 2D/3D tutorials, 1 year free webinar access, 30% discount on live training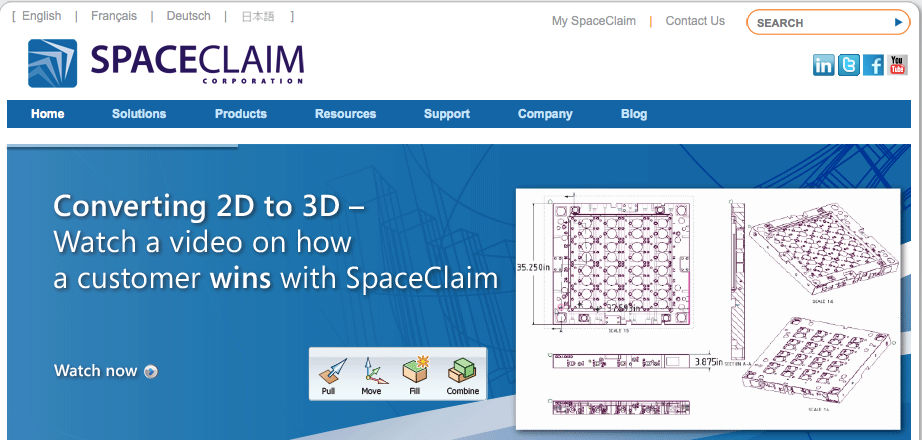 SpaceClaim, "the world's fastest and most innovative 3D direct modeler," aims to make technology work for UI engineers. With SpaceClaim, working with 3D models is less complicated because users can create, edit, or repair geometry without spending time on the underlying technology.
Key Features:
Edit, repair, and create any geometry
Increase productivity by removing the CAD bottleneck in the workflow
Manipulate geometry faster, easier, and more intuitively and dedicate more time to primary job functions like analysis and concept modeling
Cost: Contact for a quote

UI engineers choose Scheme-It as a solution for drawing circuit diagrams. The online schematic and diagramming tool allows users to build and share electronic circuit diagrams and includes a comprehensive electronic symbol library and integrated Digi-Key component catalog allowing for a wide range of circuit diagrams.
Key Features:
Diagram at the block, icon, system, or schematic level
Library of more than 700 generic symbols, plus allows for custom symbol creation
Access to over 4 million components via Digi-Key Catalog integration
Keep designs private, make them public, share them via links, or embed them in web pages, blogs, or emails
Rapid design evolution via Bill of Material import capability
Export into PDF or PNG files
Cost: 
FREE to use as a guest
FREE registration – Registered users are able to share and save designs
18. Fritzing
@FritzingOrg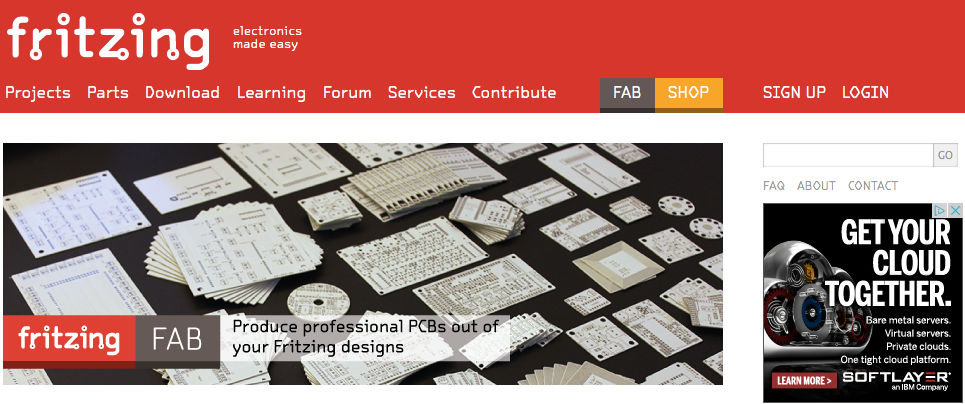 A free software tool, Fritzing supports designers and UI engineers who work creatively with interactive electronics. As part of the open-source hardware initiative, Fritzing offers a software tool, community website, and services that allow users to document prototypes, share them with others, teach electronics in a classroom, and layout and manufacture professional PCBs. UI engineers often use Fritzing Fab to easily and inexpensively turn their circuits into a custom-made PCB.
Key Features:
Upgraded to Qt5.2.1
ADI analog parts
Intel Galileo
Arduino Yún
Linino One
ChipKIT WF32, MX4 and shields
Spark Core
Atlas Scientific sensors
Raspberry Pi versions (A, B, B rev2)
Teensy 3.0/3.1
Cost:
Fritzing 0.9.0b: FREE
Fritzing Fab PCB Production Pricing

0-50 sq. cm: approx. $0.96/sq. cm
50-100 sq. cm: approx. $0.83/sq. cm
100-200 sq. cm: approx. $0.69/sq. cm
200-500 sq. cm: approx. $0.55/sq. cm
501-1000 sq. cm: approx. $0.48/sq. cm
1000+ sq. cm: Contact for a quote

IS2T is known for providing innovative software solutions for embedded systems, and MicroEJ Embedded UI is a popular extension choice among UI engineers. IS2T's embedded UI is a "set of libraries that extends the functionalities of MicroEJ Java platform with a flexible User Interface development solution for embedded systems."
Key Features:
Quickly and easily design cross-platform Human-Machine Interfaces (HMI) independently from operating system and hardware configurations
Includes user-friendly tools for improving your application's user experience
Full-featured IDE supports visualization screens, any size and type of display, 1 to 32-bits color management, dynamic look and feel changes, and more
Cost: Contact for a quote
20. Storyboard Suite
@cranksoftware

Crank Software's tools and services enable UI engineers to develop embedded user interfaces more quickly, efficiently, and successfully. Crank Software's Storyboard Suite provides UI engineers with an even better way to "do embedded UI development, from start to finish."
Key Features:
Easily prototype the look and fell of a product
Move the UI prototype directly to the embedded target for deployment
Photoshop import
Animation timeline
Desktop simulation
Team collaboration
Cost: FREE 30 day evaluation available
21. Renesas Embedded GUI Solution Kit
@RenesasAmerica
Renesas Electronics is the result of the 2010 merger between NEC Electronics and Renesas Technology and strives to respond to customer needs with the company's creative power and technology innovations. Thee Renesas Embedded GUI Solution Kit stays true to Renesas' mission because it offers a quick and easy way for UI engineers to add cost-efficient LCD touch screens to any embedded designs.
Key Features:
Hardware based on RX Direct Drive LCD (DDLCD) technology
Provides the performance required to handle the GUI and other functions at the same time
Multiple GUI software development options are available for starting development efforts
Cost: Approx. $199
22. easyGUI

Available from IBIS Solutions, easyGUI allows for more creative development with less difficult programming. easyGUI includes a complete graphical library in plain C code, plus all necessary graphical routines, making it easier for UI engineers to complete their jobs more efficiently.
Key Features:
Supports virtually all monochrome, grayscale, and color display controllers
Independent of kernel/OS
Supports ANSI C compiler systems
Multi-language applications
Rapid prototyping through easySIM PC simulator
Cost: 
easyGUI Monochrome version 6: €929 – 3 months complimentary easyGUI support plan and a dongle license
easyGUI Color version 6: €1439 – 3 months complimentary easyGUI support plan and a dongle license
easyGUI Unicode version 6: €1919 – 3 months complimentary easyGUI support plan and a dongle license
23. Disko Framework
@diskoFramework

An LGPL-licensed user interface framework, Disko allows UI engineers to build flexible applications quickly and easily. Specifically, Disko Framework is an embedded Linux UI Framework.
Key Features:
Flexible GUI development
Event-based communication
Multilingual
Media rich UIs and effects
Cost: FREE

PEG Pro is a software solution for UI engineers who want to create complex, high-color depth embedded graphic applications. PEG Pro is intended for use "in the development of GUI applications in automotive, consumer electronics, infotainment and medical devices" and runs on a variety of real-time operating systems and microprocessors.
Key Features:
Supports the key features and advanced applications demanded by interactive devices
Accelerates product delivery by providing comprehensive functionality such as drag-and-drop visual development tools and the ability to start development on Windows or Linux platforms
Provides run-time selection of themes to allow end-users to tailor their experience
Written with the embedded market in mind, so the value of every feature is weighed against code size and performance requirements for that feature
Cost: 
PEG Lite: FREE on Freescale Silicon or 10K runtime license starting cost: $6000 – monochrome to 65 K high color, buttons and images, dual language, simple anti-aliasing, full WYSIWYG editor with integrated font capture and image converter
PEG Plus: 10K runtime license starting cost: $7000 – monochrome to 16.7M true color, adds widgets and animation, full multi-lingual, simple anti-aliasing, full WYSIWYG editor with integrated font capture and image converter, runtime themes/skins, and runtime image decoding
PEG Pro: 10K runtime license starting cost: $7500 – 65K high color to 16.7M true color with alpha, widgets and animation, full multi-lingual, true anti-aliasing, ull WYSIWYG editor with integrated font capture and image converter, swipe detection, and alpha blending

The Kanzi UI Solution from Rightware, "the leader in interactive 2D and 3D UI software," is an advanced design and deployment solution for automotive, mobile, and consumer devices. Kanzi is a comprehensive solution that includes UI design tools, runtime and complimentary libraries that separates the designer and engineering tasks across the workflow, making it a great solution for UI development teams.
Key Features:
Provides a real-time WYSIWYG editor for UI designers and embedded engineers
Work through mock-ups with 3D content placeholders to interactive experiences refined in look and performance
Create UI projects with multiple profiles for different targets
Import 2D and 3D assets from DCC tools using COLLADA, png, jpeg, and psd
Create interactivity with UI components and messages using interaction events and actions
Cost: Contact for a quote